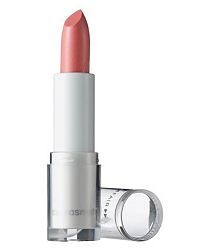 I'm definitely having a bit of a lipstick fling these days. I've always been more of a balm or gloss girl but lippy is certainly my new love – maybe it's a sign I'm growing up?
I've wanted to try the MyFace range of cosmetics for a while now. They're created by one of my all time favourite make-up artists, Charlotte Tilbury, and are split into three section for fair, medium or dark skincare.
Over the past week I've been testing out the Gigabite Lipsticks in Fair. The formulas pack a punch of colour, are really smooth and moisturising and have a slightly glossy sheen to them.
Whilst matte lipsticks are all the range at the moment I find these moisturising formulas so much more flattering and they don't leave me cracking up.
My favourite colour is Cherry Bomb; a bright pop of red which matches my skin tone perfectly. It's ever so glamourpuss and a great shade for night time.